Novedades
Obituary: Luc Raymond (1935 - 2018)

Luc Raymond passed away in Geneva on October 14.
A statistician close to his forties, in 1972 Dr Raymond established the Geneva Cancer Registry, of which he has been in charge until his retirement in 2001. The Geneva Registry was the first in its country and among the first in Southern Europe.
Since the planning of that initiative, Luc has been conscious of the uncommon opportunity in his hands. A small Registry in a rich city and country, with a good support from the stakeholders, the Hospital and the University, and operating in an advanced medical and oncological milieu. Those conditions were implying a limited routine workload from one side, and plenty of opportunities for epidemiological research and for cooperation with the clinicians from the other side. Luc has been smartly able to fully exploit those advantages: the Geneva Registry assured a timely production of almost perfect incidence data, with rich clinical details; promoted the use of registration data for the first case-control study on the evaluation of the impact of the Pap smear; engaged in the contribution to the first large European multicentre study on the aetiology of laryngeal and hypopharyngeal cancer.
In 1976 Luc Raymond established, with Enrico Anglesio and Albert Tuyns, the GRELL Group, a scientific cenacle devoted to supporting the training and the cooperation among the registries in Latin-speaking countries. He has been also among the founders of the Swiss Association of Cancer Registries, the NICER.
Raymond served the International Association of Cancer Registries in several roles, including representing the Association as an observer at the WHO Assembly and contributing as Editor of the VII volume of Cancer Incidence in Five Continents. Luc has been awarded the IACR Honorary Membership in 1996.
With Jacques Estève and Ellen Benhamou, Luc Raymond authored a handbook (Statistical methods in Cancer research. Vol IV. Descriptive epidemiology. IARC Sci Publ. 1994) that has been among the references in the discipline for at least a generation of epidemiologists and registrars.
One of the last international contributions of Luc Raymond has been to chair the Jury of the Enrico Anglesio Prize from 2006 to 2009.
Luc is survived by his wife Heidi, a musician, well known by the colleagues that used to meet the couple for conferences and meetings in Geneva and abroad.
Roberto Zanetti
and
Christine Bouchardy Magnin
---
Nuevo nombramiento en la IACR
El Dr. Stefano Rosso, en numerosas ocasiones presidente del jurado del premio Enrico Anglesio, fue electo Tesorero de la IACR (International Association of Cancer Registries) para el período 2014 - 2016. El encargo le ha sido conferido por el Executive Board, durante la Conferencia Anual desarrollada en Ottawa (Canadá) en los días 26 – 28 de Junio 2014.
Una recomendación de lectura
El Dr. Pierre Band, beneficiario en el 2008 de una beca de viaje del Fondo Anglesio Moroni para trasladarse a Italia y sostener una serie de conferencias de título "History of Medical Oncology", ha publicado el libro "THERAPEUTIC REVOLUTION. The History of Medical Oncology from Early Days to the Creation of the Subspecialty" (Bentham eBooks, 2014). Como él mismo afirma en el Prefacio, el interés manifestado en las conferencias italianas organizadas por el Fondo Anglesio Moroni fue el estímulo para el desarrollo del libro.
GEM 2014 y "GEM meets Europe"

En los días 25-26 septiembre 2014, en Marina de Castagneto Carducci (Livorno, Italia), se desarrollará la reunión 2014 del grupo GEM (Genes, Environment and Melanoma), con la participación de relatores internacionales. Conjuntamente, en colaboración con el Registro Tumores del Piemonte, el 24 de Septiembre se desarrollará la reunión "GEM meets Europe", para permitir a investigadores italianos y europeos confrontarse con relatores internacionales. El Fondo Anglesio Moroni es esponsor de los dos eventos.
Euroskin 2014
En los días 24-25 de Noviembre, en el Instituto Europeo de Oncología (IEO) de Milán se realizará la reunión Euroskin 2014, con la participación de relatores italianos y europeos. El Fondo Anglesio Moroni es sponsor del evento.
Próximas ediciones del Premio Enrico Anglesio
Edición GRELL
La edición 2015 se desarrollará en Reus, España, en los días 13-15 de Mayo 2015, por invitación del Dr. Jaume Galcerán, del Registro de Tumores de Tarragona.
Edición IACR
La edición 2015 será en Mumbai, India, en los días 6-8 de Octubre 2015, por invitación del Dr. Rajesh Dikshit, del Tata Memorial Hospital.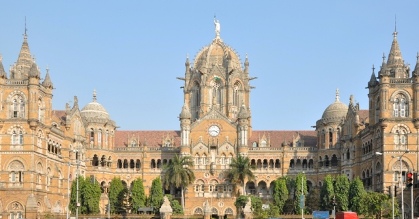 Trofeo Enrico Anglesio 2013
El domingo 6 de Octubre 2013, en el Golf Club Le Fronde de Avigliana (Turín) se desarrollará el torneo Trofeo Enrico Anglesio 2013. El círculo restituirá una parte de la cuota al Fondo Anglesio Moroni.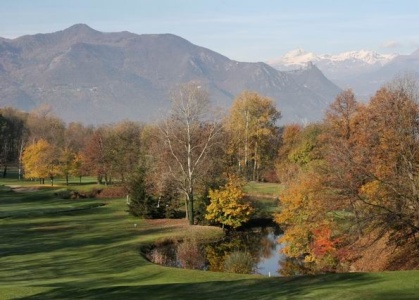 Trofeo Enrico Anglesio 2012
El torneo de golf a beneficio, organizado por el Fondo Anglesio Moroni, se desarrollará el Sábado 21 de Abril en el Golf Club Le Fronde di Avigliana, Turín. La revista Golf People Club Magazine es media partner del evento.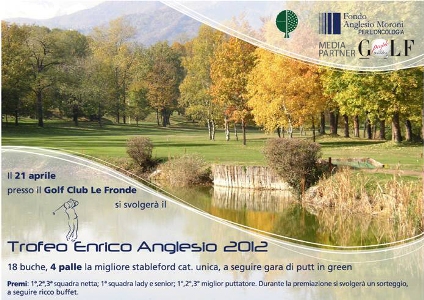 Necrológico
Dr Alberto Quaglia (1965 - 2014)

El D.r Alberto Quaglia, amigo y colega del Registro de Tumores de Génova falleció hoy, miercoles 7 de Mayo 2014.
De Alberto recordamos si inteligencia, su gran profesionalidad y dedicación y el calor humano; siempre admiramos su modo de afrontar la tetraplegia.
Hacemos llegar a su madre y sus familiares nuestro más sentido y afectuoso pésame.
© 2018 Fondo Anglesio Moroni • Via San Secondo 25 - 10128 Torino • info@anglesiomoroni.org • WebDesign: Mariano Tomatis Antoniono